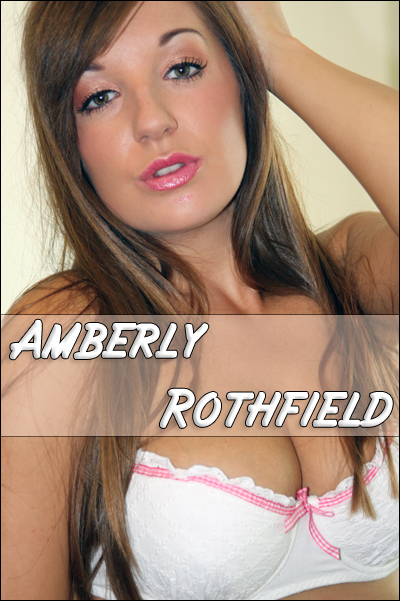 Goddess Amberly Rothfield, though few know the last name. If you haven't had the pleasure of knowing about Me before hand; well perhaps you should just scamper off now. Those that do know Me, know I am extremely addictive and incredibly dangerous. While blackmail and home wrecking are not the only fetishes I partake in, they are the ones I am most known for.
See I started My online presence in 2005 but only came to big time Niteflirt Domme fame in 07 when I released what was then the ONLY LIVE wife phone call in which you can hear me outing a submissive to his wife. I took the interwebs by storm! Here is a snipbit of the call:
It was from this point that I became cemented as the Premier blackmail Domme. Many ridicule the morality of doing such an act and trust that if you contact Me I will not care. I have gone on to release other phone calls from wives, bosses, neighbors and friends. I have also been sued by a wife though it resulted in utter failure and disgrace for herself.
More about me outside of blackmail though shall we? I am 26 years old as of this posting and truthfully been a kinkster of the online domination world from the age of 18. Niteflirt has helped me in part fund my way through college ( true adult world story eh?) though money was never my only motivation. I actually enjoy online bdsm. I come from a fairly liberal background and yes my parents both had no problem with me being in this realm. I didn't even try to hide it from them.
No, this is not my bread and butter job, if this was a job I would quit. I love Niteflirt as it allows me to express a side of me on a larger scale then you can often do in the real world. I get to meet soo many uninhibited people here. Usually BDSM club members can be so guarded as you get to see their face and possibly learn who they are in the vanilla world but on Niteflirt you guys are soo laid back. This is also why you will find me taking longer hiatuses than most flirts as I have a vanilla job. I currently work with PTSD patients on various military installations. Yes I have a college degree and LOVE the field of psychology sooooo stinkin much. Go figure, the pioneer of online fetish mind fuckery use on BDSM submissive males LOVES psychology! I also really love tease and denial and testing how far I can take a pet mentally on what I like to call my 'power trips'.
I do not believe in the human species as monogamistic in nature and by that logic I have no boyfriend/husband. I have many suitors or booty calls as some call it. I am also bi sexual. I do not live in one particular part of America, no I travel around quite a bit. On any given day, I am on a completely different part of the country.
I am an atheist though I usually say agnostic. I believe we are all truly agnostic as it means that we have no real way of knowing… which no one does.
My favorite colors are green and blue and I usually lean for more pastel colors than big and bold.
My favorite perfume is Chanel 5, cliche? Indeed
My favorite number is 9
My birthday is November 9th.