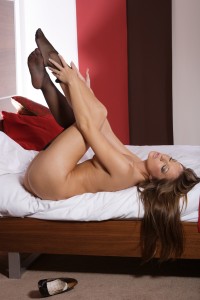 One question to you Niteflirt bozo's who read my blog religiously… is it cruel to put the temptation, the drug you are addicted to in front of your face? Well that is exactly what this blackmail Princess has done! Haha! I created a rather lengthy and detailed list of tasks to make you submit to the blackmail we all know you have been dying for. In addition I made the above podcast to accompany said assignment, just down right maniacal if you ask me.

Daily I get emails, ims and messages regarding random guys who wish to be blackmailed but can't find the balls to fill out the niteflirt blackmail application I set before them. They fill it out and may even upload some pictures but never click send. Their desire to be blackmailed is hounded by their sense of self preservation. SO I created this written/ pictorial and slight audio assignment to combat such defenses and take you where few dominate Princess ever could nor will. I attack what makes you tick the most and force you write down and admit to yourself the backing of your perversions. After I break you down mentally you then will find yourself doing exactly what you thought you never would… give into the roller coaster rush to what will become the lowest low you will ever hit in your life! Sound like fun huh you Niteflirt Blackmail junkies?
Just wait till the full mp3 GIVE IN mp3 comes out tomorrow! Can you wait? Definitely not!