So after much thought I decided to engage in fantasy blackmail for a select few and on MY terms only. I have long since had a few mp3s on Niteflirt available of this nature and I can have fun with fantasy blackmail provided it the sub acts with respect and isn't too annoying… but sadly 99.9% of you are just that…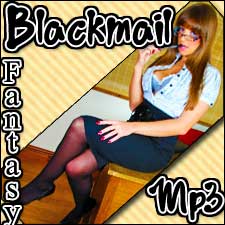 So my first mp3 is of Goddess telling you how much information I have and humiliating you for giving me half a chance to capture you. This idea I have to give credit though, is not my own. It was one of my many custom Mp3's that a pet ordered. I do do custom Mp3s though lately it has taken a lot longer to get them out than usual. I am back to a more reasonable 48 hour schedule though. Anyways, back to the mp3! I tease and deny through out the whole ordeal and I have to say this is one of my best and scariest mp3s to date!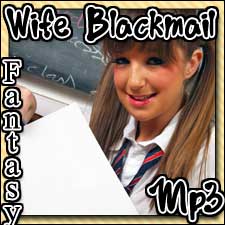 My next super devious mp3 is for your wife, also another custom mp3 I decided to release.  I warn you, if you ever fantasized about me owning your significant other… this mp3 is soo scary it will change your mind. I detail exactly what I will have that little wench doing and how I will have her bending over backwards for moi! I go into gory details about the nasty things I have in mind for my latest little bitch!
Speaking of latest little bitches, long time no update on KIWI! I have made contact and she has shown some extreme interest thanks to the help of my minions. She giggled at all the feedback you guys left her on my behalf and all calls she had about how she should contact me. Playing with her I have to say is extremely fun. NOT that Holly or any of my other Niteflirt subs are not fun to play around with, but she is my first with a foreign accent!