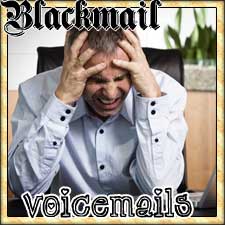 Oh wow! SOOO I was on vacation for a bit and came back to THIS!! Tons of voicemails from a sub and his wife in the background in one of them! He is begging me to stop ruining his life, you know the usual… but this idiot went too far… Saying he is going to deny calling a Domme again ( he is a Niteflirt addict and his wife knew about some of his past Dommes) and would blame it on me being…. A CRAZED GIRL WANTING HIS SMALL DICK! I am serious! How delusional does he think his wife is? What is worse is he is a sissy… thinking I wouldn't be able to prove all this?
It gets far worse though as this pet falls further down the rabbit hole of hell! Listen as he totally breaks down and offers me more and more if I just give him some 'time'… Goddess does not give time to pets, she takes what she wants when she wants or she throws your scraps of meat to the wolves.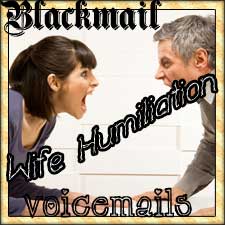 THEN There is the call he makes in which his wife catches on… Well Micheal G I have news for you! She was in on it! I had already called her and told her to stalk you about the house, that you would trying to call me. All those times you tried to sneak away only to be interpreted by her? MY DESIGN. She was more than happy to catch you! She was GRACIOUS that I would tell her about your habits! Have fun in divorce court my dear sissy butt boy! Hope all you other pets enjoy listening to her lay into him and how totally humiliated they both are before each other! This may be my most devious yet!