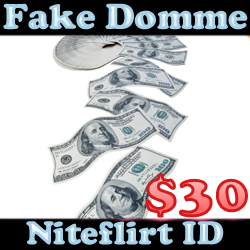 What constitutes a fake Domme in my book? It is simple! Someone who in real life does not believe in female superiority. And Mistress " Sasha" clearly lives the life of a pathetic little submissive and it is now time to show her for what she truly is. She decided to disappear from my harem…. as if I wouldn't notice nor find her. I quickly used my tools and found she changed her niteflirt name and deleted her old listings… I have so many of you pets searching for her and wondering why I kept a lid on her for so long. Well I like to test the faithfulness of those who claim they serve me. I released her Id to my niteflirt mailing list before this blog post and I was amazed by how many of you called her and harassed her… per my instructions! I guess it shouldn't surprise me… I mean even those who aren't being actively blackmailed by me are still under my intoxicating spell!  So now you lurkers can now find out what her ID is… but not for free! You wish to call this lazy fraud then you can pay me to find her! Sucks to mess with the Ultimate Mistress doesn't it "Sasha"?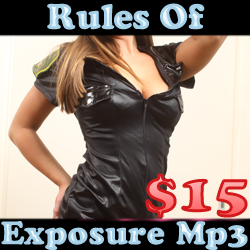 So what else does a hot Princess like me
have up her sleeve? Well I have been working on some new hot Mp3's for your loser consumption. The first being the Rules of Exposure! I get so many of you submissives who want to know exactly what will make me expose you. Well here you go, buy this mp3 and find out exactly what makes Princess want to bring you down and how to play it safe with blackmail! That's right! For you blackmail junkies wishing not be exposed but play the game, you now have options! You can find out how to play with fire and not get burned for a mere $15.00….. You have never been so lucky have you pet? Surely one of my most important mp3s to date!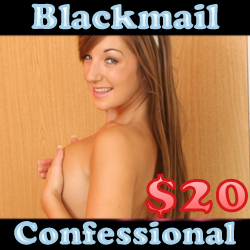 I love hearing about the dirty little things you losers have done! Need to be lulled into telling me your closeted trespasses? Want Mistress to pull out exactly what you have been hiding? Buy this mp3 and follow the simple assignment to become a new blackmail pet to the Ultimate Mistress of Extortion. What will I do with the confessions of this mp3? Well the jury is out on that pet!