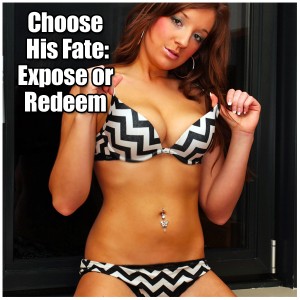 So another one of my pets have messed up royally and now has to pay the price… but I decided to take this game of cat and mouse to my other pets. The game rules are simple but the result will either be devastating for my intended pet or relieving… either way YOU GUYS decide! Do you have the balls to finish off one of your own or would you show him the mercy you all secretly hope for?
I have this losers phone number, address, work number and address and boss's address. I have his social security number and birthday and tons of pictures of him in normal dress and well… NOT so NORMALLY DRESSED! I recently sent this pet to go party with one of my pets and suck his cock and video taped the ordeal hehe. Guess he shouldn't have tangled with me HEHEHE! BUT he can be a fun pet so I decided to leave it up to his contemporaries  to see what happens to him. The power is in your hands how pets and the clock is ticking….
72 hours till we find out what the fate of this poor fool shall be! CLICK the picture to the right to help decide his fate!