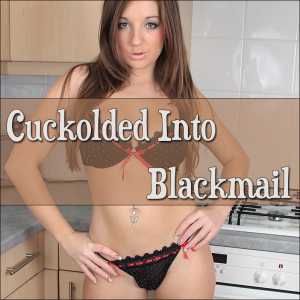 I get questioned on this subject SOOO often. Yes there is a way to blackmail pets who do not want it and it all depends on the kinks that make them tick. No its not by force but by needling them with their fetish of choice until they cave. Granted, this means you have to capture My attention and make Me desire to go after you in such a way BUT it is possible ;).
This is not a fantasy mp3 but rather details how I use cuckoldry to break down a pet down and collect information over time. I then drop the bomb on them that I have the information in such a unique that I have TO DATE NEVER had anyone see it coming!
So the website is NOT updated yet… I know but Goddess got a great idea and decided to switch gears midway through and I think honestly it will be for the better. No, if you are reading this and desire to offer your 'services' towards my website, I am NOT interested. I do everything myself and QUITE capable might I add to do anything that needs to be done. On people who are paying to get to do anything for my site, yes you read that right.
It would seem that My sissy Neatherland pet ran away after I milked him for over 2k in a week. Poor pet. Also gone from my stable is Jim but like all pets from the past, I know they are lurking and I know they will be back. I am a hot treat that gets inside your head and you can't shake it no matter how hard you try.
I do have a small update on the Congress member, he has paid me to stay quiet haha! I just got 12k to keep my trap shut while he figures out how to get more to me. Great times! Apparently seeing that the mp3 might come out really got his rear in gear. I called the campaign manager and … CONVINCED him to forget his little email. After all, without someone to back it up, those claims are loft at best.