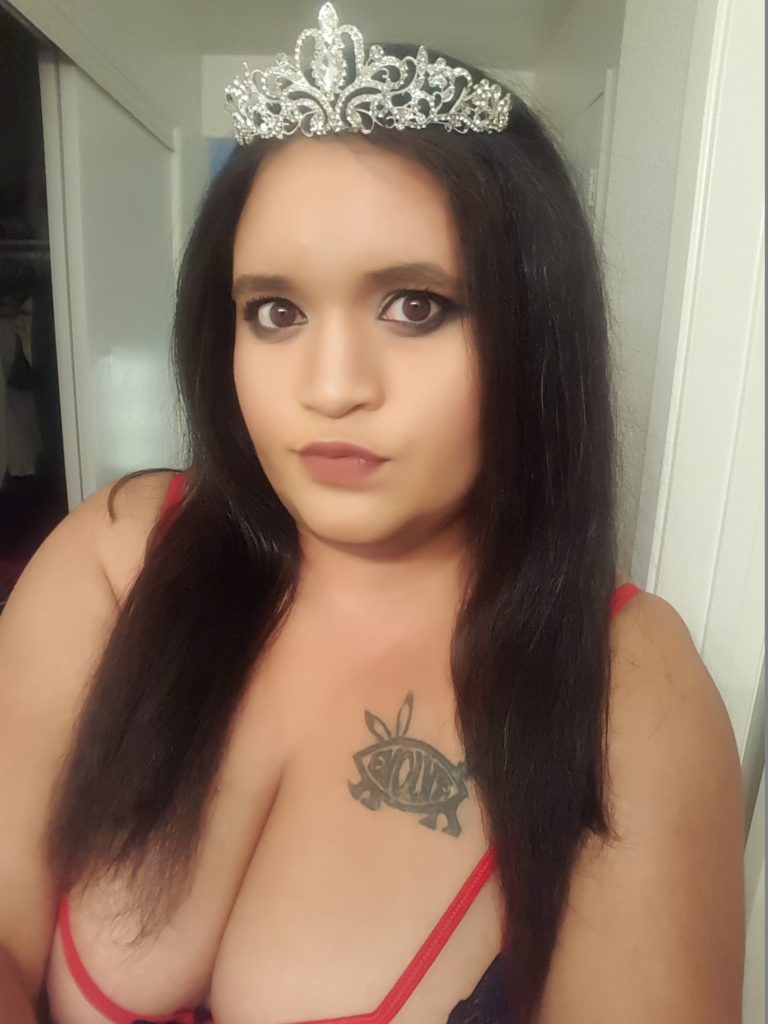 CONTROVERSY I SEE!
Sooo Yes I indeed am at war with Mistress DJ on Niteflirt. She can be found at https://www.niteflirt.com/Mistress%20DJ
BUT before you go running off to tear into her little minion, know that it is a friendly war.
Recently, she surpassed a Niteflirt milestone of 10,000 feedback. For those not in the know, feedback is acquired by leaving starred feedback (written or unwritten though most flirts do prefer written) and for every 15 minutes that you are consecutively on the phone. A 60 minute call would net the flirt 8 "stars". If 5 star feedback is left, then she gets another 2 making it 10 total stars given.
So to make it to 10,000 feedback points, well let me say that many flirts will never and have never seen this 😉
Now wait Amberly, where is the god damn war at then? Well… the war comes in the fact that I am at 17,000+ and closing quickly into 20k. See, I believe Mistress DJ is one of the few flirts that could come from such a dark horse position and beat me to the punch.
This all started when I jokingly poked at her on twitter about this… and she accepted the challenge. It has been shit talk central since then. *again all fun and games… kinda of… I am competitive as fuck*.
Seriously though! No one, and I do mean NO ONE has gotten me this riled up in a long time! I actually have been logging on for calls these past few weeks since our little kick off started and may have my new listing design out (you know… 2 years later).
It may sound stupid, but I was the top flirt for like a year straight (albeit a few years back) and knowing I could easily do it again… meh just seemed to …. easy! Now I have a bit of pep in my step and motivation and I have to say I am super excited about it.
So my game plan? Yeah no… do NOT go harass her. Mistress DJ is STILL a friend and I love her to bits and I will block you if I hear you have done ANYTHING to her. This is a friendly battle and if you want to join in well.. it is simple, just call me pet 😉
I will also be releasing alot fo my older mp3s that I took down earlier this year during the Niteflirt changes and also have quite a few mp3s I am putting out as well. Granted.. it is winter and this past week I have had another battle on my hands to contend with… fucking flu! Don't worry though, I have one of my live in pets taking care of my medicine as well as tissues ;). So do not mind the sultry "I have a cold" sound in my voice, though truth be told… like Phoebe from Friends, I actually think it makes me sound even sexier, though few will believe that is possible. I am totally capitalizing off the cold and flu season in that regard.
On another note, if you do not know what to get me for Christmas pets, tributes work just fine!
Now, I am going to staple this crown to my forehead and to back to Twitter, where I will continue to playfully poke at the one Domme whom I think could have a chance at snatching my tiara.  My literally hat (crown) may actually be off to you soon Mistress DJ! 😉