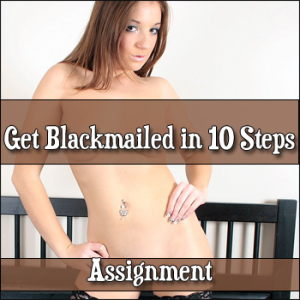 How many of you pets beg for blackmail… but want Me to chase you? I have always asserted that I never chase and for the most part it is true but recently I had an epiphany that I have in fact gotten so interested in a pet that I have chased before. Now those that want Me to hunt first before you pay a dime… yeah no. I am a financially dominant female, if you want My attention you need to pay first period.
Anywho, I did sit down and think out the reasons WHY I have in fact tracked down pets before and wrote it all down. Seriously there are only ten steps between you and being blackmailed by Me and having Me hunt you down. This is why the average pet should not shutter in fear in Me trying to lock them down.
Some stats about why I do not blackmail absolutely everyone who comes before Me.
My website gets over 300k hits a month…
Of all this people coming to My website about 50-200 fill out My blackmail application.
My method of blackmail is NOT a cookie cutter style. That being said, it takes lots of time to give each pet I take on the time required to have a thrivable BDSM relationship. Yes I totally just made up a word.
At any given time I have over 30 pets trying to get My attention and about another 30 who wish Me to hunt them down without paying a dime. If you are of the later just don't waste your time. I have a life outside of all of this fetish fun and this is by FAR not My paycheck. This is al fun money. I have a vanilla business that takes care of Me very well. Due to this fact, I have even more limited time for those I do choose which is why I keep My stable at only 10 MAYBE 15.
If you do wish to have Me track you down though… this assignment will help you get in there without giving Me any information yourself 😉