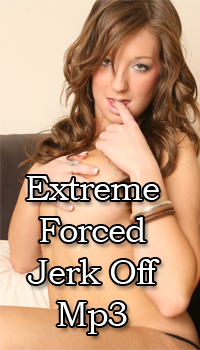 I have gotten alot of calls on this topic recently. I know its not on my listings and my website for the better part of going on two years has mainly been blackmail but, I would like it known I do a multitude of fetishes that do not always include blackmail.
I actually like guiding you losers through sick and perverted scenarios of masturbation. Telling how to stroke it, when your allowed to cum and what your allowed to jerk too is extremely thrilling for me. I made Fabien yesterday morning jerk off to not only tranny porn but ELDERLY tranny porn. That is right! Grandma chick with a dick! I almost cried laughing at the sound of disgust in his voice and how he fought to STAY HARD. The only thing that kept this loser hard was the fact I was on the phone and kept teasing him using my very inventive mind to take his mental imagery away from the 80 year old shemale beating his meat. Did I mention I made him PAY to get into the website and not pirate the porn? How humiliating is that? Some Latin American company now has his information and thinks he is into this kind of kink! Hilarious!
Another aspect of guided masturbation phone sex I enjoy is abuse. Not just like what was described above but forcing you to cum multiple times and WHEN I say too. Controlling your penises is already a hard enough feat but now your trying to keep your Mistress happy and not shoot too late or too soon and actually keep your Johnson up AFTER the fact so you can go again… CLASSIC.
So that leads me to the mp3 that you can click on your right to see! I made a 5 minute mp3 in which I detail how, when and how many times I want you to cum. If you do not manage to follow instructions… that's right you DONT GET TO CUM BUT you have to purchase the mp3 AGAIN just so you can restart. It is fun being Princess! 😀