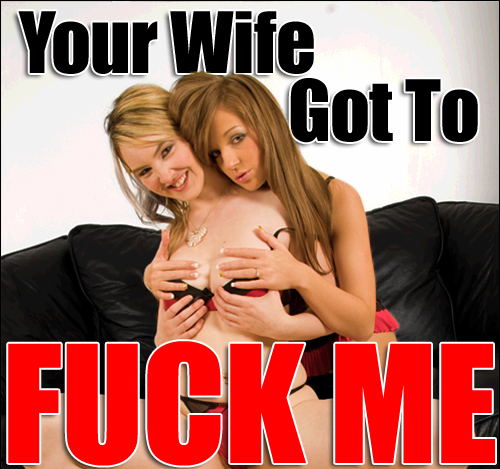 You read correctly, a wife fucked the HELL OUT OF ME.
Though if you were to have watched, truly I did more of the fucking.
Ok, ok so the mp3 was a custom one, ordered by a pet just like you but as I read the mp3 idea, I realized something…
This kinda strikes close to home considering I have cucked a guy in such a way. Usually a cuckold is someone who watches his wife be fucked by another man. I guess I gender bent the cuckold stereotype.
This pet's wife was soo fucking hot but soo fucking innocent. I couldn't help it! She didn't realize how on the knees the world can get when your a hot young woman.
I did fuck the living shit out of her after a few months of seduction and … suggestions, yes I SUGGESTED to her over and over and over about sleeping around on her husband. I, naturally was her first choice.
In fact, she is still cuckolding the same guy and he is miserable. He has tried several times to get her to stop but he knows he will never find someone better than her. While I am a bit of a magpie and found others more interesting over time, this custom mp3 had me go running to my Facebook profile to see how she is doing.
She is still pinning after me and begging me to come hang out with her. Seems no one knows how to use sex toys on her sweet pussy like myself. I can't blame her too much.
Remember pets, if you do want to get a custom mp3, just message me on niteflirt at www.niteflirt.com/amberly
In other news, I did a cam session with a pet recently. He called on NF and I watched on skype. He was so drunk already that he kept trying to stroke without permission. I was cracking up laughing. Like dude, the camera is on and I CAN SEE YOU. He tried to stroke his balls and do anything he could to get his hands near his tiny penis. You can could tell that he wasn't used to hearing how tiny his dick was. Sorry hun, but I wasn't impressed.
I promised him no camera recording software was playing but I did not promise not to take photos!