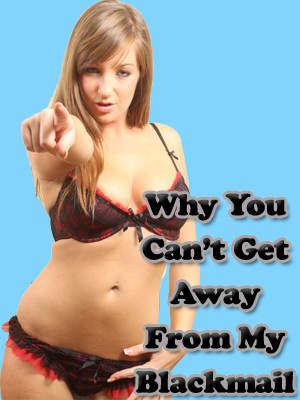 You shaky little niteflirt pets are back and drooling of your favorite blackmail Mistress again. It seems you guys are worried about the Princess because I am blackmailing that Niteflirt Mistress too. I am constantly getting emails about how what I am doing is illegal and how I might get sent to jail. Well I once went over this topic, as to why I do not fear the media involvement from any of you fools. In fact I can not wait for the day that some stupid piggy thinks he blackmail ME into leaving him alone and goes as far as bringing charges against me. There have been some close calls but as those idiots found out I WANT THIS TO HAPPEN, they dropped charges and backed off. I mean in this case I'll have NOTHING to loose but all to gain and but NOT YOU!!!
There are also a few more reasons why I do not fear you losers rebelling against me to the point of trying to bring the law in on me. So I made a CHILLING MP3 about WHY. Click to the right to hear all about it pets!
So I miss the segment of my blog where I asked you losers your opinions on a few fetish like topics. Being as I am naturally a strong willed woman and not some submissive in disguise just spewing useless platitudes to extract quick cash from you subs, I actually like to see how your little mind works. Consider yourselves my personal psychological projects.
So today I want to know my pets and toads, how hot would it be to know your Mistress went to jail/prison for blackmailing some idiot? To know she took everything from a guy, sooo badly soo that he had nothing left to loose so he went to court about it? Would you contribute to her defense so she wouldn't see jail time? Would you wait patiently for her to get out so you can continue worshiping her?