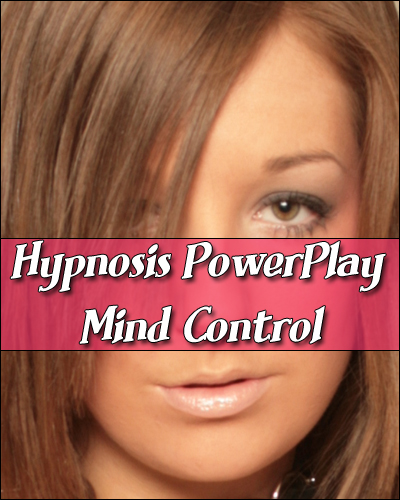 What is Hypnosis Phone Sex:
There is no umbrella catch all definition for the term, hypnosis phone sex. It really means a ton of different things to different people but  I am going to try my best to talk about the different facets of this wildly growing fetish.
Even just 3 years ago, there were not as many hypno dommes (Dommes who do hypnosis) on Niteflirt. Do I fantasy that all who claim to be into the fetish actually are? Hardly… but some amazing ones have in fact cropped up. Like Mistress Shayna and Trace, seriously their pages and work are nothing but raved about from those subs I chat with on a regular basis. I can say that Mistress Shayna from personal experience, is absolutely fabulous. NO we don't session with one another but we have had a long standing friendship.
It doesn't take someone with a degree to be a good hypno Mistress though.. just a bit of studying. I do know some do the "You are getting sleepy.." routine and for some subs, this is all they need. I say hats off to you. I personally call it hypno nonsense but hey for fetish heads, it seems to do the trick.
With true hypnosis though, there are many techniques that can be employed. Simple conversation can lull someone who is an easy trance to go under. In most cases it won't be a deep trance but it can be used to gauge how willing a pet is to do a certain task without hypnosis. I personally love lucid trance sessions.
Those that tend to over think or just have a high amount of stress in their day to day life though? They require more subversive techniques. You can still use just general conversation, this requires managing the cadence of one's speech and using one's vocabulary properly. This is tricky though and you really need a good gauge with the person you are trancing in order to pull this off properly.
GODDESS!! WHERE IS THE SEX PART… Quiet now… I will get to it..
The sex part of hypnosis phone sex is that it isn't like the typical therapeutic mp3s which help you lose weight, find a mate or quit cigarettes. You can incorporate fetishes into hypnosis to heighten a fetish or even push the victim I mean SUBJECT further into the fetish.
I love hypnosis because of the power I get to harness with it and when it comes to pushing someone further through their fetishes… oh that is just heaven for Me.
To reach maximum results though, deep trancing is needed. For most, you can not hit that level with a Domme the first few times, you need to build up to it. You have to feel very comfortable with the person hypnotizing you and a stranger… even with the most attuned skills will not reach max results. That doesn't mean you can not have fun until you know them just probably not trance hardcore.
Most calls that are not just fantasy take about an hour from start to finish. Yeah, that may be out of some pets pocket books but I am just giving it to you straight. I personally will not do a session with a pet who has the one minute warning mid session ever again. The reason is it breaks the trance and ultimately can set you back to square one. Rates on Niteflirt are posted clearly on the site so make sure you always have MORE than enough time.
My only question now… are you prepared pet? Do you wish to be My next Hypnosis Victim? I mean SUBJECT!