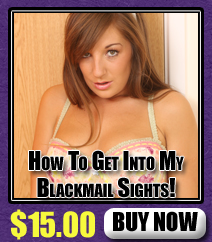 After my response from Tuesdays update… I have had so MANY emails I cant keep up! Many of you were disappointed that I hadn't even heard of you… LOL! You spend maybe 20 bucks a week on my couple of spams and you THINK I would be bothered to track you down? That is laughable! It is clear to me that MANY of you clearly do not know what it takes for an Elite Mistress such as I to want to take you on so I decided to make a Niteflirt PTV to tip you off! Concise explanation of not only how to get me interested but also how to NOT make me ignore you.
On the flip side there were a great many of you who were surprised on how much information I have on you! So many of you think an ip address tells someone nothing.. or you need a warrant to get information!! Silly losers you clearly know nothing about the underworld of the internet and trust me that makes me happy. Go ahead and read my feedback on my main listing! See the little loser who cried about how I got his cell phone number JUST from his ip address. Smart phones have only been out for a short while relatively and are VERY insecure… With the right technology, your ip address can be decoded EASILY and I am RIGHT In your contacts list hehe! Do not worry though, I only do that for pets I decide to take on and even then JUST to verify information they have given me.
I also want to mention to those who sent emails to my yahoo address recently. Yahoo sucks because if I block you on IM doesn't mean your blocked via email… Don't worry I still wont read your email if you warranted me to block you in yahoo :). If you send me a ton of messages but never receive a response it is a great indicator that I have indeed blocked you. I find it so funny when you guys flip out cause I won't respond. If you don't make it worth my while to respond… well… why would you expect me too? Until, recently I wouldn't respond to trolls but I did yesterday because I was working on a new project and could use the entertainment and the example. This little loser seemed to believe he could get what he wants by simply challenging me… every update I post he had to mention how I couldn't get him and I just lie about all those I take advantage of! Silly loser. The sad fact is he can't afford me, so he tries to bait free attention. Well, I turned the tables and started just saying, Yes, your right I CANT blackmail you oh you SOOO elusive. At first he knew I was being sarcastic but as time went on and I acted more and more hurt and batshit crazy he began to believe it!!! Sad sap, began to feel bad that he MIGHT have had this sort of affect on me! Finally after I was done, I dismissed him and blocked him cause well… he is never interesting with the same motives each time he messages me… I do require some intelligence out of those who serve or try to talk to me after all. For those in my prized pet newsletter you will receive full transcript of the yahoo chat, I archive ALL yahoo chats, so you can laugh at this.