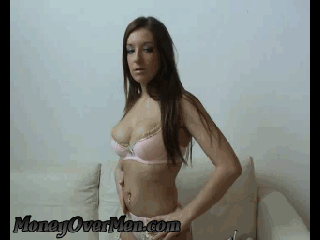 Marriage is something that I take for granted.. and by granted I do mean I think it is really stupid. The fact that your on a porn site and married means 9/10 times that you are in fact hiding it from your spouse. Which of course means I automatically have leverage.
What many do not realize though is that it also means,… I DON'T GIVE A FUCK. Seriously, your wife catching you means nothing to me.  IT causes issues in your life? Yeah again, doesn't cause shit in mine.
That is where the danger lies, in the fact that I truthfully do not care about your family life or the issues that might arise from it. Your already addicted to sex. Consider me your Sex Metal Barbie Queen ( can anyone name that song, yes it is minus one word).
I in fact love to covertly stage false flag attacks on you and make you get tripped up with your wife. Something few know, I actually love having pets get busted by their wives. On many occasions, I have hypnotized a pet and left him in a position to be discovered or had him stage items about the house where his wife could trace but to what all had happened. Also on at times, make it look like something had happened but nothing did. Devious? Perhaps but it is always fun for me!
How does a Niteflirt domme such as myself stage a false flag attack? Simple. I make you think we are just having a normal BDSM session and then have one of my fellow Domme friends or submissive sluts from Niteflirt set you up. While you are busy trying to make sure I do not go to far with you, you will no suspect the sweet faced operative I have sent to give you tasks. You purchase the tasks thinking I will never know and follow them but still never realize that the attack was sent actually by Me.
Now that is not to say that someone contacting you around the time that you have contacted me is necessarily in my inner network. You can also go ahead and ask but those in my network will not give themselves up without prior permission from me. Do not fear too much though, I only send out what I coin as my Amberly hotties to those who I choose to blackmail. They are my very poshy elite Dommes and a sprinkling of submissive females. The subs of our group are awesome because so many of you can not wait to tell them everything meanwhile they are collecting information for me. Devious? So goes the inner network of being a blackmail dominatrix such as myself. This is why you love to visit my page and why so many of you fall. Remember, you can not outsmart this Domina though many of you pathetically try.
So ask yourself pet, do you think you really want to play a game of blackmail with me?