Marriage As We Know It Is In Trouble!
I have in fact broken up a marriage now in every possible way. Yet another man has actual left his wife and this time it was due to sniffing my panties.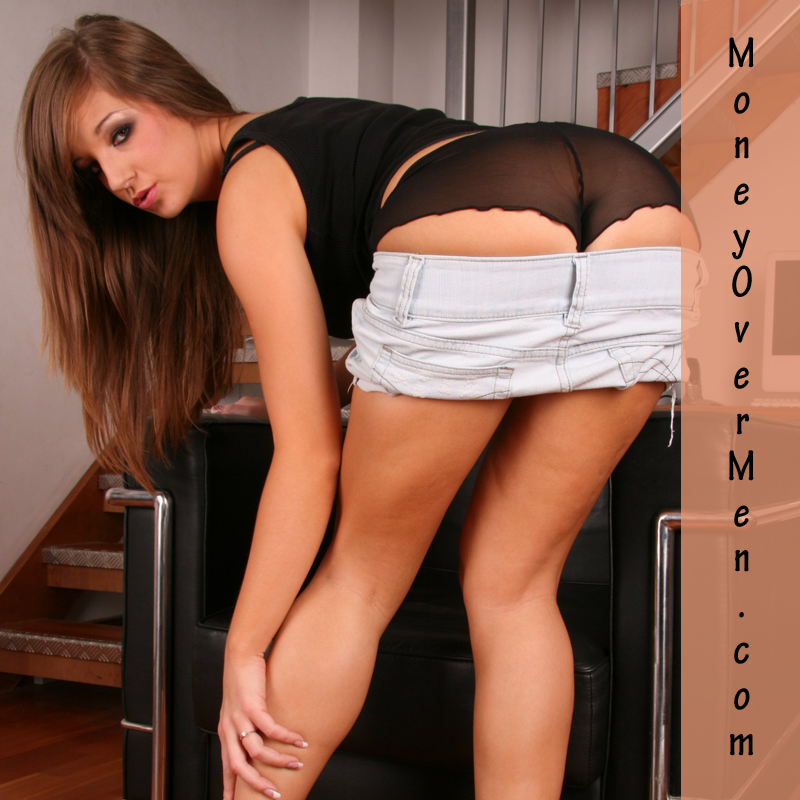 So how this submissive male obtain my panties? I, of course sent him the set after I had him buy them off My amazon wishlist. While calling me on Niteflirt, he sent me a gift card to buy some undies. I wore them for a few days and saw on the billing label, his information.
Knowing he was super weak for me after that hypnosis session, I sent him the panties discreetly. He instantly took to sniffing them and knowing he needed me so badly that there was nothing else for him to do.  HE HAD to serve me full time and that meant ditching the wife. Not even a thought went to how she would feel about it. He just let me be the homewrecking phone domme that I am and walked away from the spouse he promised everything too.
It would be sad if I wasn't an admitted sociopathic sadist who delights in her tears. Sweetens the coffee like none other, let me tell you! Don't think she didn't know why either. I called her up several times to laugh and listen to her rage. Should I release that footage? I really think I should. She cried and screamed and threatened… but at the end of the day, she isn't smart or pretty so she will have no options once that alimony runs out. Due to good lawyers though, even that will be thin and short!
Today he signed the paperwork and sent me a photo as evidence. I am actually laughing soo hard right now.
SO where has Goddess been? The vanilla world has long since had a pull on me that is hard to truly escape at times. I landed a contract which took me away for a while and those of you who follow me may know that I did go to jail for blackmail for a bit. The fucker dropped the charges though… which meant that getting the press to cover it dropped as well. I would have been world wide famous and after a few high profile weeks in jail, would have been able to sell the story to Lifetime… The pet wised up though and realized that he would be the only loser in that case.
I have made a few attempts to return to the fetish world from my almost 2 year hiatus but finally have been taking calls regularly lately. It is way too hard to pull away from fucking with your fetish heads and of course, finding pets like the one described above.
Several of you have just sat in line and I have gotten calls back to back with ample enthusiasm that I am actually taking calls. I keep telling myself that it will settle down but it hasn't yet. So good to know that I have fucked with so many minds so well, that there will always be a throng awaiting my return.
Do not worry pets, your await has not been in vain and your BDSM Goddess is back. I can not wait to make more wives cry, neighbors laugh and bosses question why exactly they hired a pet. I even have some new wife phone call mp3s I may be dropping soon as well as some boss ones. Remember pets, I am a true financial addiction and very expensive, if your wallet is not wide, you need not apply.
I am also working on a podcast for a few different platforms. No it will be nothing I would put in a paid mp3 but just informational topics about fetishes and interviews with other Dommes and perhaps even submissive females. I do not mind bringing male pets on as well. I am super excited for the first video to come out soon. One of the first being with the most awesome Porsha Rajal of Niteflirt fame. If you are a flirt, be sure to hit me up on Niteflirt for an interview!
Want to keep updated? Click the button to the side where you see the 300 plus who get email notifications of my blog posts. I do promise that new ones will be coming soon 😉