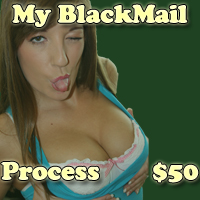 So it seems you pets need me to explain my blackmail process to you… So many of you come begging me to just simple research you without even taking into consideration that you might not be the only submissive blackmail enthusiast who comes to my website… Let's put this into perspective shall we?
I get about 700-2000 hits a day depending on the week and if I recently updated… this means that about 75% are repeating pets who are insane for my awesome website but others are new… That means about 50-75 people message me on yahoo or leave comments or email me asking that I take them on….
I have a life pets and since I have my PICK of you losers, I want those who make it simple for me and will be the easiest… I mean who really wants to go through the hassle of you retards? I leave that for the "Dommes" who don't have a life or simple are that desperate to have to tolerate you manner lacking losers.
Back to the topic at hand, I have to the right a button in which you will receive a basic outline of my blackmail process and my mp3 in which I explain it in my extremely hot voice! I bet the sound alone will lull you all into sending me all your info in hopes I'll take you as my next blackmail victim! For a limited time the process outline will only be $30 but after that it will go up to the advertised price of $50!! So be sure to get it now pets!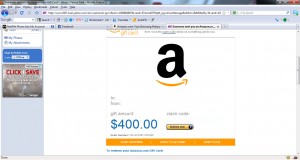 In recent news, I got 1300 out of another pet in amazon gift cards. Here is the first of 3 of the pics I shall be posting of it. I plan to release alot this weekend, specifically for my forced femme pets as I haven't done so in a long time and inform you guys of my new site design that shall be rolling out VERY SOON! As I do so, I plan to show you financial slaves exactly how much I bank off of you as well… There is your narcissism right there!