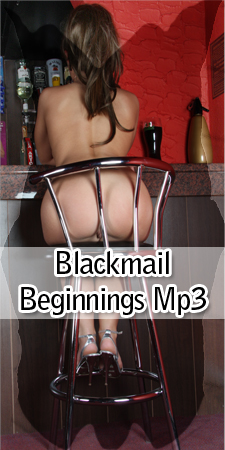 So those of you on my niteflirt list should already know about Holly Golitely if not clicky here pets http://www.niteflirt.com/Hollygolitely . And if the link doesn't light up … well copy and paste I don't care if it takes you 6 extra seconds to go to her page.
Anyways, this little minx needed some basic help on Niteflirt and came to me for help cause well… everyone knows I kick ass and take names. So she gave me her phone number and when I called I was SOOO turned on by her sweet young sounding voice… I mean she sounded like a little lost lamb and my inner wolf went into over drive. The poor thing had no clue what she was getting herself into at ALL! I quickly got her information and enough to use against her :D. Of course I solved her niteflirt problems but I also gained a new little slave. Now many of you will think daw…. this happened recently surely right? NO! It happened about the time I was exposing Emma and her husband Eddie if you remember the original wife blackmail phone calls I put out. Of course little submissive Holly was scared that I might be out to expose her but I reassured her I only expose blackmail pets… which was and is still true!
Holly grew very close to me and being as I am in Georgia currently and she in Florida, it wasn't hard to meet up with her. We both knew about each others kinky secrets and it wasn't long before I had her in bed and let me tell you this little skanky slut was HOT and WILLING! She complied with every command and did so SOO exuberantly that I actually HATED to leave her.  I quickly became her real time Mistress and well… it is now time to reveal her to the world as my PERSONAL little fuck toy!
In the coming weeks I will be releasing some of our hot phone calls I recorded when I was setting up our bi monthly meetings. Until then, you losers feel free to take my little pet out for a spin. That is right! I am granting each and everyone of you the privileged of using one of my pets when I am away or hell even when I am around… I could careless who you guys call or buy stuff from.
Oh Mistress, what types of things do you do to her? …. As if I would go into detail about those saucy days and nights for free… and don't think you can go running to her looking for a freebie. She is under strict instructions, as I take a percentage of her money, to NOT divulge much information at all without either a tribute or a call. Remember pets, you do not own her but you can abuse her as you wish but do not think for one minute you can go against what the almighty Queen has decreed.
So what is the mp3 listed above? It is my new blackmail beginnings mp3 and depending on how well it goes I might do more mp3s denoting about more of my blackmail victims I took on before I started with my web presence. I talk about a family friend who got in over his head and I was more than willing to seduce to get what I want!
So this week will be a different week as I am jet lagged from my Boston trip. I will be posting daily new mp3s and stories and games and videos to tease you losers out of your paychecks hehe. Tomorrow I will post the rules of playing with Holly as well as some of the Trigger words and phrases I implanted in her that will make her do certain things. Who wants to play with my little robotic slave girl?