Husband Humiliated Live on the PHONE

So I called yet another wife this week, well last week before the Noreaster hit where I was staying. I have to say this is a completely different type of call than even I was used to. For every one call I put out for the masses I have about 10 I keep to myself so it is safe to say I have called over 100 wives and finally one surprised even the most devious blackmail Goddess. This wife I could actually see myself hanging out with and sipping margaritas on a beach on her husbands dime and who knows? Perhaps that could even happen. It is clear I am far Superior to this woman but she isnt your average loser wife who hasn't a clue about the fetish world… rather a spider who hasn't learned how to spin her web yet. Right when I think the call could not get any stranger though, it takes yet another turn. If you haven't purchased this mp3 yet I highly suggest you do so pets as I am not sure how long I will be able to keep it up! Just click the picture to the right and listen to your hearts delight or rather terror.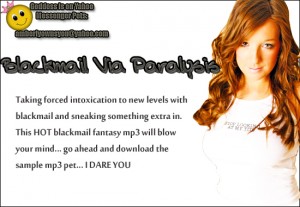 So I have also been doing something I said I really do not do lately and that is making blackmail fantasy mp3s. I never realized how many I can innocently trap into my web by using said mp3s. So one of my lucky pets who I can stomach for more than 10 minutes begged me and tributed me 1 grand to do an mp3 that you guys can now get for 10 bucks. What a slap to the face hmm? I would say I care but I really don't… Anywho so in this mp3 I tease and deny and make you paralyzed only to gain all your information as only I know how to fix you… but how do I do it? Well you will have to figure that out by purchasing the mp3. I have to admit though… this is one of my most seductive Niteflirt mp3s EVER!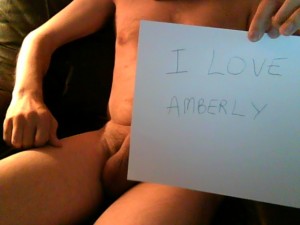 So what has Mistress been up too? Well here are a few photos to show you!
I know very gross right? Dont worry though I have been banging that idiot John for more cash too. I got like 1.5k out of him within a 30 day period, Ill post screenies in my next post and have them ready for anyone who wants to see. He sits there telling me how he is worshipping another Princess and yet he continues to send me money… yawn what a slut! He begs me to take down his name then turns around and acts disrespectful… like that isnt going to cost him! I believe John really just wants to be outed. I mean why mess with a fetish Goddess whose speciality is blackmail in such a way if it wasn't? Right right!
I did get trapped in the Noreaster but am back in warmer climates now, that is what I get for hanging with girlfriends wanting to see the snow. Good pets who tributed to help me out hehe. Oh and those who remembered my birthday on November 9th, good job pets you got special treats! So pet the question is… what have you done for me lately hmm?