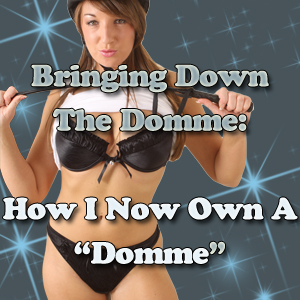 The mp3 you are have been waiting for is HERE NOW. The Domina on Niteflirt that for the past 3 months I have owned is now at the bottom of the barrel and has nothing left to give. What does this mean for Princess Amberly? Simple my simple minded pets; she is now subject to what every other wife has been….
Total Exposure:
Featured in the mp3 you can hear her pleading with me as a fellow Niteflirt Domme to let her go. You hear her as she looses her phoney accent and becomes the demolished REAL LIFE sub that she is and what is WORSE… you hear how her husband found me because of my blackmail… how he bought my turn your wife into my slave assignments and successfully used them against him… and NOW HOW I TAUGHT HER TO SERVE HIM!!!!!
While I did make my 2k weekend goal on niteflirt this weekend I will not be posting the video for you pets to gooble up yet… she paid me not too.. Miss another payment Kimberly however and that will be posted!!!