So I didn't do a blog update last week… opps? I have been so busy lately raping wallets and keeping this new Niteflirt Domme I have working for me under my thumb! Many have asked for her profile name and link but few will get it. As long as her fake dominate persona is kept confidential well… then she will continue to be the good pet she is… So unless you are one of my prized pets or tribute over 500 you WILL not get this link! Sucks to be broke or not truly one of my pets doesn't it?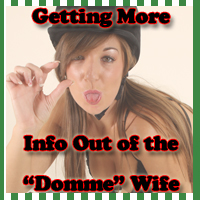 So this week I have 3 updates for you losers!! How fortunate do you feel? Many of you got my niteflirt mail from last week but as it hasn't been put into my blog yet here you pets go. So here it is for you losers who are not on my mailing list or it got buried in your Niteflirt email box. You can listen as this miserable cow gives up even more information about her husband and his family members in order to try and make her payments to me longer so she has time to pay them off. At first she rebels so hard I think I am up against a brick wall but she quickly wises up once I prove to her I know everything about her as well!! This is actually my favorite mp3 to date as you can hear her quiver as I close in for the kill…  The best part? She didn't even realize it was coming!! The ending is purely epic.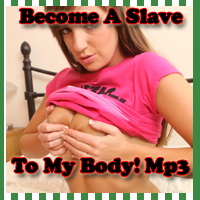 In addition to that mp3 I am releasing a brand NEW one today… Become A Slave To My Body!! It is quite clear to me you losers drool at the thought of having me destroy your life however some are way to scared to make that next fleeting leap… So I created a deadly point of view mp3 in which I seduce you and make you hand over your wallet! You become so addicted your perverted cock will not allow your brain to say no to me. You need Princess to drain you of absolutely everything and that is exactly what I plan to do! This mp3 will have you cumming multiple times as you serve me with every last cent you have now and will ever have. I even included 2 seduction pictures to help push you over the edge. View while you listen!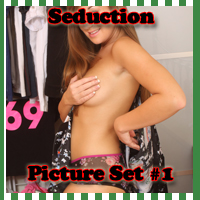 Oh the pictures in the mp3 above are brand new too pets… was the 2 included in the mp3 not enough or you just need more of a hot Princess fix? Here is a pack of 3 hot pictures from the same set. I couldn't decide what I wanted to wear out on a date so I change multiple times during the set and finish by pleasuring myself for your viewing and drooling pleasure. I love to use my body to make you weak for me and show you exactly what you will NEVER have pets. I have over 100 pictures from this set however if you want to see the rest you HAVE to buy the seduction mp3 and this picture set before you can buy the rest… Now that is cruel and greed for you right there… This set is so hot I want you to REALLY want to see it…. I want to make sure you are TRULY a slave to my hot body and wicked mind before you get the prize you so desperately and clearly want! I want a bunch of ims for you begging to see the pictures while you buy the mp3… I want to see you tributing and showing me exactly how much Princess means to you before you get the goal in front of you. Grab your dicks and double click for the ultimate Princess…
So pets… I have the "domme" on video tape talking to me while she walks around outside * a pet of mine lives near her and filmed it * how many of you want to see this dumb cunt crying on the phone and her make up smearing as she realizes she will not be able to keep me happy? Who wants to see her life deteriorate before her eyes and watch as she makes the ULTIMATE sacrifice for Princess? Leave comments below and those who want to see the most hardcore blackmail live video hit the 500 tribute button if you DARE!