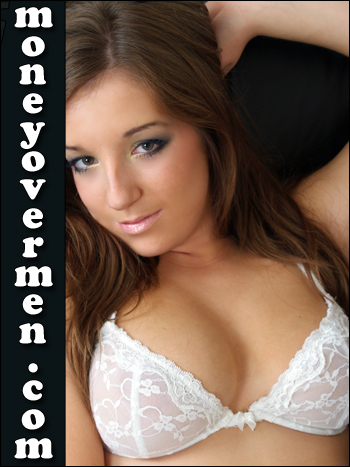 Yes, I AM Amberly and I am addicted to ruining marriages. No seriously, it is not so much the ruining of marriages that I am addicted too but I do love knowing that I have that much power over someone. It only spirals to those levels if a pet decides to show extreme disrespect.
In those moments, I take full joy in ruining someone's happy home. You may find it cruel and heartless. Trust that I get countless messages a day telling Me how the wives never ask for this. The HELL they don't! Few wives or significant others, I have found are completely in the dark. Those that are? MORE than happy to find out all the backstabbing on goings that happen within their marriage. The wives are rarely angry at Me or see Me as some sinister seducer. I am not the tramp from the office that is bedding every man, I did not seek out their husbands but it is their husbands that sought ME.
Most even talk to Me afterwards, almost like therapy. Someone who understands what they are going through… ok well I don't but for some reason they feel I do and I use this as an opportunity to get even more information. It is a very broken moment for them and they can't exactly fully tell anyone else about it in most cases. The adage, More Money More Problems, is very true. They can't even risk telling a counselor because what if it got out?
So what happens when these marriages become transparent? Usually the wives crack down and try to shut off contact with Me and their husbands while keeping tabs on Me or even talking to Me. Their husbands will usually just siphon money off to the side though or threaten them to shut up and ignore it. Classic scenario that goes back for ages. Most of these wives do not want to risk family shame as it can risk their prosperity. Spouting off to anyone or trying to stop their husband can result in divorce or further ruin if society finds out. SOOO they begin to learn to turn a blind eye.
What happens when this dominatrix finds a wife who already knows her sad little place? Oh these are the most fun. They hang up and try to forget about the disturbing call. They simmer for a few days, trying to decide if they should use this to get a bigger diamond ring or a shopping spree or if it is worth it to bring it up. That is when I start sending packages and flowers to their doorstep and clearly label that it is from Me. I will also allude to their husband in My blog, I know they are googling Goddess Amberly after all. That is when I get angry emails and threats. Yes.. alluding to a guy on My blog is totally illegal.. OK BROAD lol.
Just like I am doing now Elisa… I know you are reading this.. I know those pink orchids are thrashed and sitting in shreds in your down stairs garbage but what is worse.. I know you keep going to check to see if I have sent anything else. You are checking to see if your husband is on his IPhone chatting with Me. Because you are too weak to leave him, a slave to his paycheck; the same paycheck that I am drawing from only, I get it when I want it and you have to BEG!