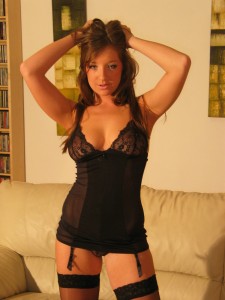 Hello my darling Niteflirt pets. Finally Goddess has a scheduling feature.
Ok it is a contact form. Every night till the foreseeable future, I shall be available for calls but I know many desire to schedule calls in advance, ESPECIALLY HYPNOSIS CALLS!
So put in the name field your NF name, in the comment section the date and then the listed times. The listed times are in CENTRAL STANDARD. I am not always in the Central Time Zone but having it set to one specific time zone will make things easier on everyone ( eagerly awaits to find the pets who do not read this and miss their times ). After receiving the form, I will email you back on the email provided to confirm the date and time or reschedule.
Now this does not guarantee you a spot. It holds your place and means I will be on and availiable for a call. If you are not on at that moment and someone else calls, you will have to wait. I get snapped up very quickly so make sure to make your times.
So why am I now doing scheduling? It would seem Goddess gets so busy when I am on, that many email after I log off upset that they didn't get a chance to talk with me. Now supply and demand should dictate that I increase my prices but instead I am allowing my pets to schedule. Now you at least have a running chance!
I have been very busy globe trotting and neglected my blog but don't worry pets, I am still around. It is a hard life being a Goddess and traveling so much. Some flight attendants even recognize me by now. It is kinda nice since it means I get perks ( seating earlier, first off plane etc ). Some hotel staff are beginning to recognize me too. Now my vanilla contract job means I travel a TON but it was funny last week. A manager of a hotel pulled me aside and questioned me. It would seem she thought I was a high end escort and she wanted none of that under her watch. After showing her my credentials she let me go. Her face was so red and embarrassment washed over her. My room got comped and upgraded with some lovely free room service perks to boot.
So I guess there are good and bad things that go with being recognized?
Speaking of being noticed, a pet of mine tried to hide when I saw him at a concert. I thought it was him but was out with friends and cared more about having fun than chasing him down. Of course he just made it more and more obvious it was him by ducking down and whipping around corners. I finally got annoyed enough to text message him and say YES it is me… now STOP acting like a totally idiot and enjoy the damn concert.
When I got back to my hotel, I had 3000 in my account as a tribute for not outing him. It would seem he was out with is younger and hotter girlfriend instead of his wife. Poor guy was listening to electro metal and trying to play cool with his Domme just a few rows away. I did not know about his little girlfriend yet. My guess is it was his forray into trying to fuck someone but my guess is she is 18/stupid/likes his fast car. After doing some forensic accounting on his ass, I found that yup… wasn't spending much on her at all.
What an idiot.. she is pretty and not using her assets to get his…
It was so laughable, I let the transgression slip knowing it served as a reminder to him about the fact that I find out EVERYTHING.
There truly is no hiding from Amberly!