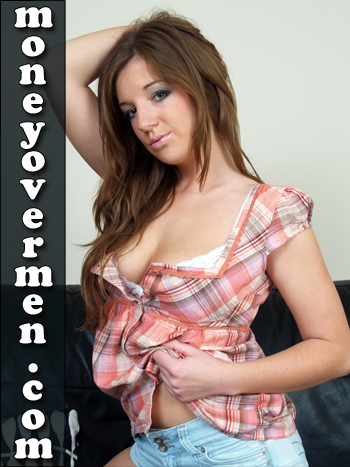 I know I have said before that while I have had many sissies that I did enjoy, in general? I am not a Domme who usually has fun with a sissy as a pet. That said though, I do enjoy forcing a male who is not overly sissified into doing more feminine things.
When I was in college, one of my favorite things to do with a guy was test them and see how alpha they could be. Now too alpha? No you can go sir but I also do not fuck little limp wrist dill weeds. I would love to tease a guy and get them alone and push them to see if I could in fact get my way with them. No not sexually, but make them wear my panties or try on make up. It usually wasn't too hard but anyone who gave in clearly failed the test and horribly so.
Those guys were always 'friend zoned' but kept around as they always remained useful. Each encounter I had with them was purely for entertainment value. Watching as it once took an hour to talk them into dressing up and widdling that time down to 45 minutes, 30 minutes, 10 minutes to almost immediately. By that point though, some would become so time consuming that I would pass them off to other girlfriends for entertainment. I hate overly needy pets, I do have a life.
Sissies, I did find turned out to be the best cuckolds. As their confessions for who was hot and not began to come to light in the world of masculine men.. so did their desire to know what it was like for me to be with them. Being in college and preferring to spend any money I earned on cars, beer and clothes,… I would have them pay for my dates. I would allow them to go where we were going to meet up and moreorless stalk me and my date. I would let them sneak into closets as I sent my studs out to get me stuff or make me something in another room or in some cases… bathe.
My sissies would watch in amazement at what a real man could do with me. I never had one walk away going… meh that was all? I soon found that I couldn't have a date without some sissy cuckold spanking it in a closet or listening in from the next room. I became in demand by happenstance almost. It was at that point I decided to get my own house and have a pet move in and be a live in cuckold/sissy. He was my first and very dear to my heart to this day. He gladly kept the whole house tidy and though the house in just my name, he paid 80% of all the bills and 100% of all my dates. The other cuckold sissies I had trained up at the time were very disappointed but most were college guys with no money to compete with.
They all went on with their lives and many attribute their realizations of their sexuality to me. I am immortal.