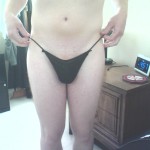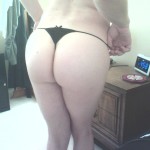 Oh my little sissy Sarah trying on a cute thong, Sarah really knows how to brighten my day, A BUNCH of you slaves could learn from her! Sends me custom pictures to show her loyalty, knows how to spoil Me and is always respectful of My time. For all of her hard work in making Goddess happy she gets praise; this is a pet I am truly proud of. You should all aspire to be as awesome as my Sarah is.  That being said, it is time to get Sarah into a cute little Strawberry Shortcake costume hehe! Now that would be just precious.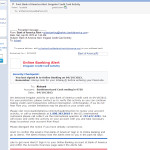 If you click to the right, you will see one of my latest exploits. I had a drunken pet come before me and foolishly tripped over his own feet and gave me all his information. It was… DELICIOUS! I had him tributing me till his bank thought he was a fraudster and sent him THIS EMAIL WHICH he forwarded to ME! WITH ALL HIS REAL INFORMATION! I quickly verified it against the information my software gathers on you bozos who come knocking at my door and saw it matched. You losers are pure putty in my hands! He begged and whined and pleaded for me to do more with him but honestly? If your pockets aren't deep enough to compete with the other swarm of flies dying for my attention then you can't afford my blackmail!!
I know I have become known as THE blackmail Mistress with my real wife phone call mp3s and well screenshots like that to the side. I do not mind this title and while I do enjoy a plethora of other fetishes…. who can resist destroying the life of a fool who begs for it and can afford it? On that note, being this popular also has a sometimes unthought of draw back… So many of you believe that I just destroy losers like you left, right, front and center… This line of thinking is a fallacy. There simply isn't enough time in the day to get around to all who come before me; weed out those who give false information, those who can't afford me and those who just aren't serious about destruction… yes I care about seriousness! Before the process starts, I do MANY tests to see if your a pet I wish to take on. Proper destruction takes time to set up and during the set up, I want to be assured that our interactions won't lead me to become bored with you or annoyed. I enjoy destroying pets who entertain me and truly serve… not fetish heads wanking to the idea only to be scared and run off after. I do not chase because once your gone? Another is standing behind you to fill your shoes…
Something to think about pets when your trembling before me thinking about me tightening the proverbial noose around your wimpy little neck!