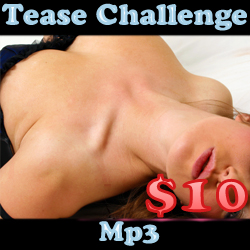 Everybody needs a good challenge sometimes and this new Niteflirt Goody Bag Mp3 is no different. I describe every … 'ass'et that I have and how I use them to torment and tease. I have lately been doing daily Mp3s and releasing them now I have my upload issues fixed with Niteflirt. Pretty awesome so expect LOTS of teasing mp3s and more blackmail ones.
I will be logging on more for live calls but I am always open to scheduling so if you need me, shoot me a message and I will try to work within your requested time to be on. Remember Goddess has a life so it can be hard for me to log on so much.
For those that follow me quite well… you will notice one particular pet's posts are all gone now. Over my time with him he has paid over 10k to me and paid 3k to have them all taken down! HAHA!! Apparently he wants to start a family and his girlfriend was getting messages as I listed her info. Well it is all gone now after a nice hit to his wallet. How I love to profit from idiots!