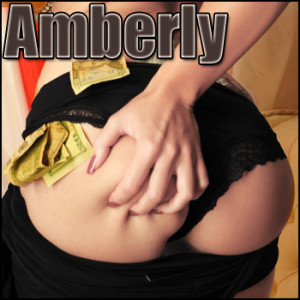 As life goes Goddess is ever changing her schedule but true to My Mistress nature I am forever a night owl. Now that I am settled into My new place for the time being, My new schedule is 10 pm to 3 am EST for the most part. To the left you will find a sexy teaser mp3 for just $2.00 that I created a few days back just to tease the crap out of you submissive pets and push you over the edge; trust when I know I hit the mark. Just click on the glorious backside photo to purchase
Now about My fetish book is coming up on being released, date still to be determined, I see many of you are clambering to purchase it. I will start pre-orders on Thursday but please note it will be $20! Once released it will be $30 to purchase it. I know that 20 is nothing for those that serve Me but I don't want to answer endless messages about the price hike after pre-order. Let Me tell you though the book is amazing! Over 100 pages of some secrets of being a Mistress and personal anecdotes about some of My BDSM relationships. You will be on the edge of your seat; this I know for a fact.
I have always loved teasing submissive males like yourself and getting you thoroughly addicted to every aspect of Me. It takes more than just a pretty face to keep someone ensnared and I have always had a devilishly wicked mind. I love perverting ones fetishes and seeing just how far someone is truly willing to go just for Me. I love it when a pet wakes from their lust drunken stupor and thinks of just what I had them do.. Wondering how they could have possibly have done all I have forced them or even wondering how I even came up with such a twisted plan!
Come let Me pervert you pet!