So pets you have had your Mistress Amberly working so hard lately, and by working hard I mean out spending all the gift cards I keep getting dropped off from the UPS guy. I love the fact Amazon finally does gift cards for some of my favorite places.
As most of you know I have been on Niteflirt during the days this summer as I have extremely busy nights. Do not fret though, when I jack my rates up to higher than 22.99 I AM still there but I am out with friends and if you want to be one of the lucky pets who gets to find out exactly what I am doing, you WILL pay extra for it. Otherwise you will be forced to come here to my blog or call me the next day.
I have gone on a wife humiliation kick after talking to several pets who want me to do blackmail by proxy contracts with their wives. I did enjoy the idea at first but it goes against my method really. SO I have created a series that will be published here every 3 days and in my newsletter daily ( sign up if yo haven't ), in which I will outline how to get your wife under my thumb as well as assignments for her. My overall goal is to get her earning money to pay for your addiction and subsequently her addiction to me. That way you can work to pay your minimal bills and ALSO contribute to my lavish lifestyle.
For those not privy to my newsletter, here are two of the bozo pictures I posted last night: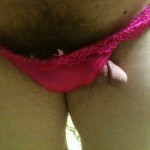 Two more idiots(One of the idiots paid 100 to have his pic taken down… lol ) who send me their pictures wanting moi to be in their lives, pathetic really.I get so many I don't have the time or the hosting space to post ALL the pictures of your loser ass's so I only show the ones I find the most amusing or from pets that I actually can tolerate for more than 10 seconds and that is really not many of you lately.
I would like to address as well those pets who think that they can try and top from the bottom…. this simply doesn't work you pack of geniuses. When you im me on yahoo or email or call me; do not think I will not block you. I am an elite Mistress and I do not do this for money or glory, I do this because I LOVE the fetish. I am not here to cater to whatever gets you off and I do not care what makes you weak. If we do not have mutual interests and you do not get "satisfied" that is no concern of mine. So if your just some fetish head sitting here wanting me to do as you tell me but make it seem like its my instructions the door is behind you and TRUST me I will NOT miss you. I am so picky cause there are soooo many of you and new ones come rolling in everyday. If you can not meet my demands trust me, someone else will and he is right around the corner. Waving a fist full of 100s also do not get me wet… I have actually refunded pets who tried to tribute me and annoyed the hell out of me… Why would a Domme do that? Because your pennies mean nothing to me, and I know there is MORE where that came from.
In closing, if you do not know proper protocol when it comes to serving a REAL Mistress * not someone who is desperate for cash and will cater to you *, then feel free to im me and simply tell me that.. but have your wallet open because my time is not free but I AM more than willing to teach you young pet.